Actsafe Approved Equipment Lifting Bag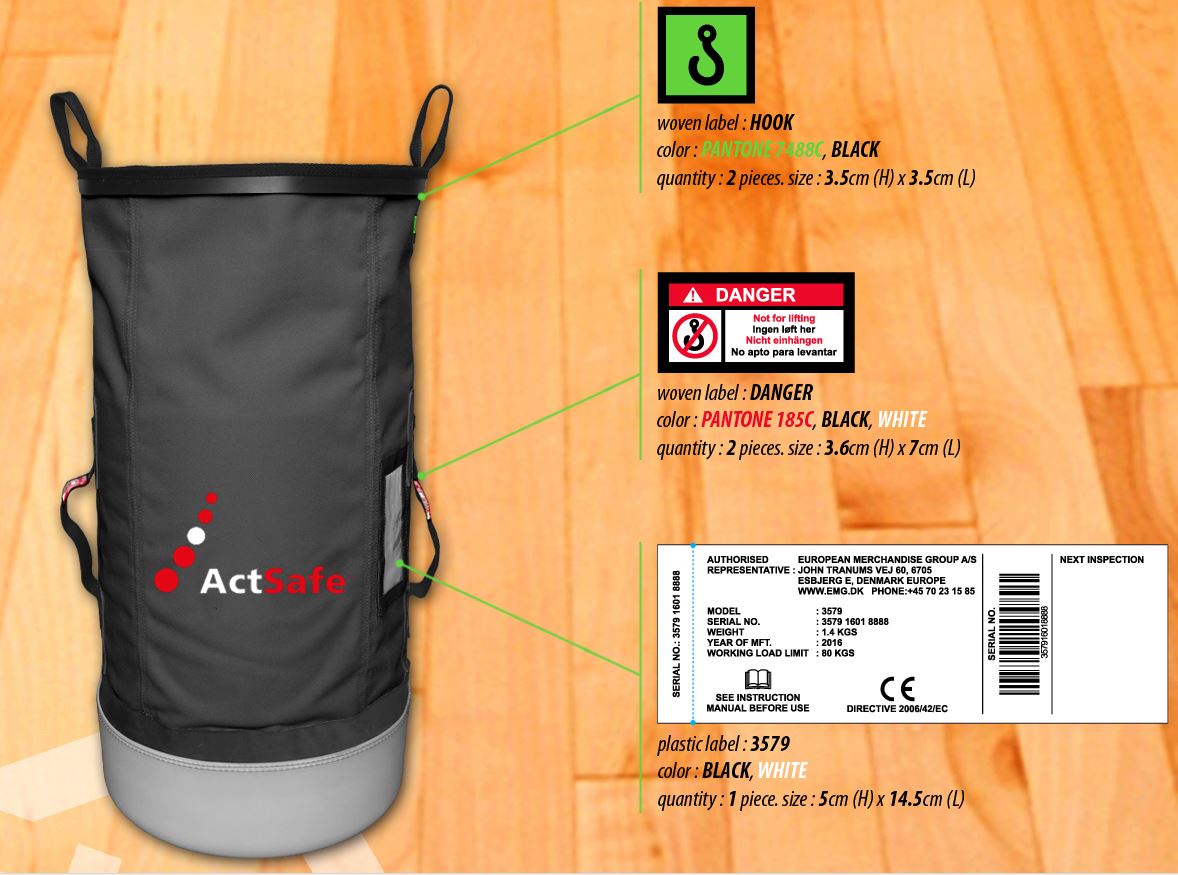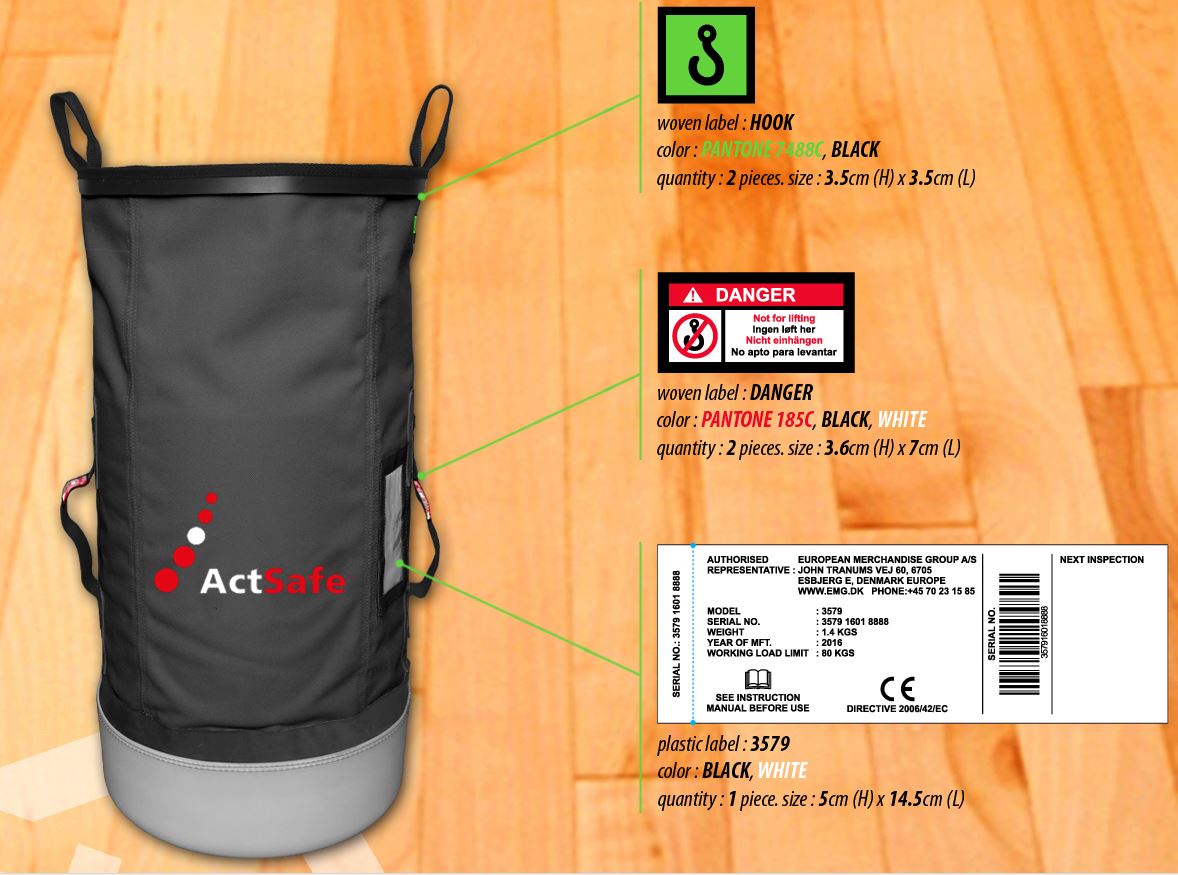 Actsafe Approved Equipment Lifting Bag
The Actsafe Approved Equipment Lifting Bag has a WLL of 80Kg and is the perfect addition to any vertical work environment.
Lifting paint buckets to balconies or transporting tools to workers is done safely and efficiently with the addition of the this haul bag.
The hardened plastic base, plastic ring around the opening and heavy duty canvas material keeps the haul bag stable and open during loading and unloading.
Large enough for 200m of rope
Hardened plastic base.

Heavy Duty Canvas construction.

Double sew seams for strength and durability.

Rated haul handles easily positioned for lifting activities.

As with all lifting equipment this item is traceable via serial number.